October 24th, 2019
Yellow Flags and Delayed Recovery: What they are and what to do about them – Dr. Marcos A Iglesias, MD
Keynote Address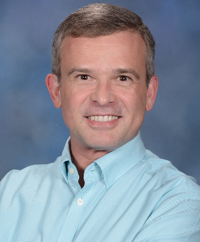 We have all faced individuals with similar injuries that have drastically different recovery paths after a work injury. What are the factors that cause such disparate outcomes and how can we identify individuals who are at risk for delayed recovery? And, more importantly, what can we do to help the injured worker recover speedily? Using a "flag system" is one way to ensure that we identify individuals who can benefit from specific, focused interventions to mitigate disability. By considering the whole patient, applying critical data analytics and developing innovative solutions, we are getting to the root of delayed recovery for many individuals. The results will benefit all concerned, especially the injured worker, who just wants life to get back to normal.
Objectives
Understand common risk factors for delayed recovery after a work related injury or illness.
Learn to use a "Flag System" to identify individuals who may benefit from focused interventions to prevent prolonged disability.
Develop the knowledge confidence and tools to help workers at risk of delayed recovery
Speaker Biography
Dr Iglesias is a seasoned physician executive and national speaker with 30 years of experience in workers' compensation and disability treatment, evaluation and insurance leadership. His professional interests include the prevention and mitigation of delayed recovery and disability. His passion for helping workers live active, productive and fulfilling lives has led him to develop innovative comprehensive disability management solutions that focus on early identification of risk factors and appropriate early interventions to return workers to preinjury function.
He is a graduate of the Faculty of Medicine, University of Toronto, and the Marshall School of Business, University of Southern California.
AM Break: 10:30-10:45AM
AM Breakout Sessions: 10:45-11:45AM
When Can Means Should: Practical Considerations for MSP Compliance – Jean Goldstein, JD – MEDVAL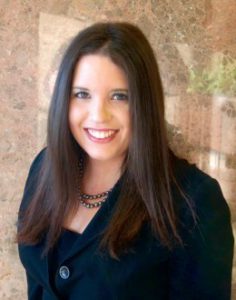 MSP compliance is more than just theory! This session will provide a general overview and history of the Medicare Secondary Payer Act, the important MSP compliance tenets to address on each claim, and present overall strategies to attaining MSP compliance. The session will also highlight key MSP topics in 2019 and beyond that may impact claims. The presenter will also provide practical considerations, best practices from their perspective, and detector type tools to identify and mitigate MSP exposure. MSP compliance
should
be considered on every case, and this session will arm attendees with protocols and processes for daily claims handling.
Speaker Biography
Jean is a licensed attorney admitted to practice in the State of Maryland, with over fifteen years of diverse legal experience in Medicare Secondary Payer compliance, class action litigation, estate planning, elder law, social security disability, medical malpractice, and administrative proceedings.
Jean has been instrumental in settling claims nationwide, particularly in saving MEDVAL's clients millions of dollars in re-review responses/appeals from the Centers for Medicare and Medicaid Services (CMS). With a keen understanding of Medicare Secondary Payer compliance, Jean is often consulted to offer insight, direction, and training to insurance carriers, self-insured entities, third-party administrators, law firms, and industry professional organizations. Her focus is on Medicare issues involving liability, no-fault and workers' compensation claims and finding settlement solutions in the best interest of all parties.
Jean is also a nationally recognized blogger and author on Medicare Secondary Payer compliance and claims management.
Prior to joining MEDVAL, Jean worked in the public sector, at the Maryland Office of the Attorney General.
Jean earned a Bachelor of Arts from Goucher College and a Juris Doctor Degree from the University of Baltimore School of Law.
The Latest NCCI Research and Likely Impact for the Idaho WC System – Todd Johnson – NCCI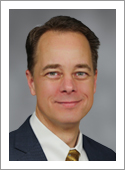 Mega Claims – what are the most dangerous jobs, how do the accidents occur and what are the factors impacting these losses?
Changing Demographics and Workplace Injuries – how are injury frequencies changing by age, gender and economic sector?
Autonomous Vehicles – what will be the impact of self-driving motor vehicles in the workers' compensation industry?
Telehealth and Remote Patient Monitoring – what is the likely impact of telehealth and RPMs in Idaho?
Speaker Biography
Todd Johnson, State Relations Executive, is responsible for NCCI's regulatory and legislative affairs, including rate/loss cost filings, legislative pricings, rules and form filings, appeals mechanisms, and residual market issues.
Prior to joining NCCI in 2017, Mr. Johnson served as the director of workers compensation for a national third party administrator specializing in public entities. He was also with the W.R. Berkley group of companies for 10 years, most recently as the vice president/managing director for all workers compensation residual market servicing carrier operations. Additionally, he was with the Workers Compensation Reinsurance Association for 17 years, providing oversight of all licensed carriers, public entities, and self-insured companies.
Assistive Technology as a Rehabilitation Tool – Erin Muston-Firsch, MS, OTR/L – CRAIG Hospital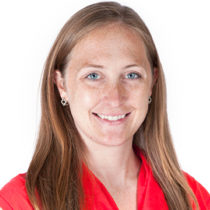 Objectives:
Participants will discriminate between the use of assistive technology as compensatory aid versus a restorative intervention.
Participants will identify 3 assistive devices to support independence in ADL/IADLs such as work, school, or productive living
Participants will describe how assistive technology can support increased quality of life and social participation.
Speaker Biography
Erin Muston-Firsch has worked at Craig Hospital since 2015. Prior to coming to Craig, Erin worked for 7 years at the University of Michigan Health System in Ann Arbor, MI. She specializes in assistive technology for individuals with brain and spinal cord injury. Specific expertise includes vocational rehabilitation, augmentative and alternative communication and adaptive video gaming. Erin is also a consultant with Microsoft and contributed to the development of the Xbox Adaptive Controller. She serves as the Technology Coordinator for the Work and Industry Special Interest Section of the American Occupational Therapy Association. She is a regular conference presenter, speaking at South By Southwest, the Game Developers Conference, the American Occupational Therapy Association Annual Conference, and the Rehabilitation Engineering and Assistive Technology Society of North America Annual Conference.
Lunch: 11:45AM-1:00PM
After Lunch Sessions: 1:00-2:00PM
The Science Fiction of Medical Causation – Negar Matian – Matian Law Group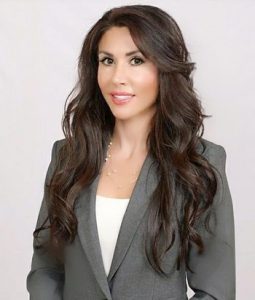 Evidence-based medicine is an integral element of injured workers' medical care. In the courtroom, however, medical evidence required to prove causation is often lacking or inadequate. As a result, judges, attorneys and patients can negate the research and scientific evidence that can establish evidence-based causation beyond a reasonable doubt. Three experts will discuss current system pitfalls, compare workers' comp medicine to "real-world medicine," and explain how you can inject evidence-based causation into workers' comp litigation to help injured workers quickly receive proper benefits and reduce frictional waste with a more sensible system.
Learning Objectives
Inspect system pitfalls and why science and law don't coexist in courtrooms
Evaluate evidence-based causation in contrast to myths applied in workers' comp
Integrate evidence-based medicine into the workers' comp system
Speaker Biography
Negar Matian, Esq. started Matian Law Group ("MLG") in 2011 after practicing law for ten years under traditional law firm settings. Since forming MLG, Ms. Matian has distinguished her firm by earning its reputation as the top closing firm on several legal panels. Ms. Matian has successfully defended both large and small employers against multiple high exposure and catastrophic cases involving 132a filings, S&W allegations with corresponding OSHA violations, and Statute of Limitations defenses. In addition, she has aggressively and strategically settled her cases far below the reserved budget by mitigating overall litigation costs using evidence-based medicine, restructured MSAs, and experts in toxicology and epidemiology.
Big Data in Workers' Compensation: How good is your data? – Andy Rymer – Harbor Health Systems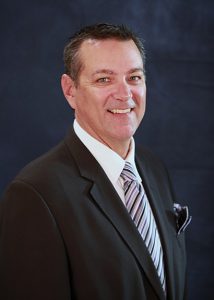 Big Data, Artificial Intelligence, and Predictive Analytics are slowly becoming more mainstream in Workers' Compensation. Let's face it; Big Data is here to stay. Big data can include medical bill data, claims system data, pharmacy data, utilization review data, nurse case management data, underwriting data, and other data sources, all within the jurisdiction of Workers' Compensation.
Can your data help reduce friction in Utilization Review?
Can it improve access to Medical care?
Can your data identify the best physician to treat the injury?
Can your data help identify return to work opportunities?
When used strategically, Analytics can help identify and control claims costs, appropriate treatment plans, provider specialty selections, high-risk factors, and early intervention opportunities. Before you decide how or where I should use this technology, you need to ask, "How's my data?" This session will provide you with the insight necessary to take a deep dive into your data (for those of us who don't swim) to ensure you are prepared to ask the right questions to know not only where to look, but what to look for in your big data.
Speaker Biography
As VP of Operations, Andy oversees day-to-day operations to support the growth and service of Harbor's clients. Andy is focused on strategic planning and goal setting, directing the operations of the company in support of its goals. Andy joined Harbor in 2015 with over 25 years of experience in workers' compensation claim management and managed care. Andy served most recently as the Vice President for Tristar Managed Care. Andy understands claims management needs and challenges as well as how managed care offerings can support the adjuster to achieve best outcomes.
Patient Factors Driving Outcomes: How to Take Back the Wheel – Jonathon Wolf, MD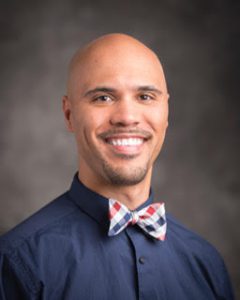 This presentation will aim to identify deformities that make routine injuries more difficult to treat, as well as Identify risk factors for improved prognosis after surgery.
Speaker Biography
A native of Boise, Idaho, Dr. Wolf joined West Idaho Orthopedics in 2015 after completing a foot and ankle fellowship at the Harvard affiliated Massachusetts General Hospital. He grew up in the Treasure Valley, graduating from Kuna High. From there he completed his undergraduate education at MIT followed by medical school at the University of Washington via the WWAMI program. From there he completed a 5 year orthopedic surgery residency in Cincinnati before finishing up in Boston. He and his wife Holly have two young boys and are pleased to be back in the area in which they grew up. Dr. Wolf enjoys SCUBA diving, traveling, and playing with his boys.
PM Breakout Sessions: 2:15-3:15PM
An Injured Employee's Return To Work And The Impact On Workers' Compensation Exposure – Mark Peterson – Hawley Troxell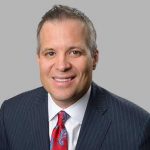 Session description pending final review.
Speaker Biography
Mr. Peterson defends numerous employers and sureties at all stages of workers' compensation matters including at hearings and mediations before the Idaho Industrial Commission and in appellate matters before the Supreme Court of Idaho. Mr. Peterson's workers' compensation experience spans from small companies to some of the largest employers and insurance companies in the world. His experience also includes representing employers and sureties in compliance matters before the Idaho Industrial Commission.
Mark Peterson represents multiple medical providers in a variety of transactional and litigated matters. His health law practice includes the representation of hospitals in medical indigency, Medicaid and Medicare appeals, medical liens, federal regulatory compliance, involuntary Mental Health Commitments, claims against estates, bankruptcies, collections, and judicial confirmation of contractual relationships with governmental entities. His health law experience also includes representing hospitals in licensing issues and successfully preventing the improper disclosure of mental health records by the Idaho State Department of Health & Welfare. Mr. Peterson has represented providers before the Idaho Supreme Court, Federal District and Bankruptcy Courts, numerous District Courts within the state, administrative bodies appealing improper Medicaid and Medicare denials, and before a majority of the Boards of County Commissioners throughout the State of Idaho.
Mark Peterson represents individuals and entities in a wide variety of litigation matters including breach of contract, negligence, liens, collections and other general litigation.
DIY Data Analytics: It's Easier Than You Think – Christopher Dill – ICW Group Insurance Company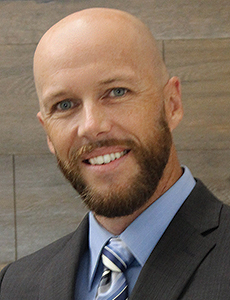 Data analysis is essential to informed decision making…and easier than you think. While the terms "Big Data" and "Machine Learning" are now commonplace across industry publications, there remains tremendous opportunity for the everyday person, with some basic knowledge and simple tools, to leverage data in both their personal and professional lives. Come to learn how a DIY approach to data analytics has paid great dividends to ICW Group's approach to Workers' Compensation claims investigations, risk management, and internal training programs but also can act as the grassroots foundation for Big Data initiatives.
Speaker Biography
Christopher Dill is the Special Investigations Unit Manager at ICW Group Insurance Company, the largest privately held group of insurance companies domiciled in California. As featured in Risk & Insurance Magazine, Christopher's approach to insurance investigations includes the merging of data science, software development and project management methodologies, aimed at wholly modernizing the insurance claims handling continuum.
Stem Cell Therapy/ Platelet Rich Plasma (Prp): Fact and Fiction – George Nicola, MD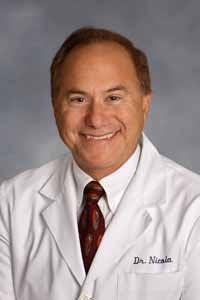 The recent enthusiasm in regenerative medicine has prompted many providers to wonder if it could be used in the treatment of their injured worker. Dr. Nicola has performed hundreds of cartilage transplants/repairs, stem cell, and PRP procedures. As a surgeon on the forefront of this treatment, Dr. Nicola has evaluated the various options and efficacy of treatment. As the most experienced regenerative medicine surgeon in Idaho, he has performed hundreds of bone marrow stem cell injections, PRP injections, and cartilage reconstructions.
Speaker Biography
Dr. Nicola has spearheaded a drive to reduce opioid use and decrease potential for abuse. Opioids are a major problem in the United States. Last year 130 people died each day from opioid overdose. This adds up to 46,000 people per year. On average, 11.4 million people use opioids for the first time after an injury and/or elective surgery each year. The longer the person is on these medications, the chances of addiction rise accordingly. Presently, 80% of his Rapid Recovery Knee Replacement patients are opioid-free, and 95% are opioid-free for all other surgeries.
Dr. Nicola has practiced in Idaho for over 30 years, specializing in the surgical and non-surgical treatment of knee and shoulder injuries and complex knee reconstruction. During this time, he served for six years as the president of the Idaho Orthopedic Society. His background includes a B.S. in biology from the University of Southern California, a medical degree (M.D.) from Rush Medical in Chicago, and completed his orthopedic residency at the University of California-Irvine.
PM Break: 3:15-3:30PM
Closing Session: 3:30-4:30PM
Case Law Review – James Arnold and Dan Bowen
Workers' compensation decisions from the Idaho Supreme Court and Idaho Industrial Commission (Approx. Oct. 2018-Oct. 2019). Case law review to update workers' compensation practitioners with current decisions and relevant case law.
Case Law Review – James Arnold
Since obtaining his license in 1987, James Arnold has dedicated his career to helping injured people by protecting their legal rights.
To show his commitment to this mission, he became certified as a Worker's Compensation Specialist by the Idaho Trial Lawyers Association and the Idaho State Bar Association. He also has been a member of Idaho Industrial Commission Advisory Committee where he represent the interests of injured workers, and appointed as a fellow of the National College of Workers' Compensation Attorneys. As an active member of the Idaho Trial Lawyers Association, he helps promote the preservation and pursuit of the rights of people injured by the actions of other people.
As a native to Idaho, he received his law degree from the University of Idaho and have spent his entire legal career practicing in Idaho.
Case Law Review – Dan Bowen
R. DANIEL BOWEN was born in Boise, Idaho, October 22, 1953. In 1972 Mr. Bowen graduated from Borah High School, Boise, Idaho. He attended Boise State University and graduated from the University of Idaho cum laude with a Bachelor of Arts degree in 1977. Mr. Bowen is a member of Phi Beta Kappa. Mr. Bowen obtained his Juris Doctorate degree from the University of Idaho in 1980, was admitted to the Bar for the state of Idaho and the United States District Court for the District of Idaho in 1980. Upon being admitted to practice, Mr. Bowen joined the law firm of Quane, Smith, Howard & Hull as an associate in the same year. Mr. Bowen became a partner in the law firm of Quane, Smith, Howard & Hull in 1984 and continued in that position until 1993, at which time he became a partner in the law firm of Bowen, Brassey, Gardner, Wetherell & Crawford. The firm is now Bowen & Bailey.
Mr. Bowen has dedicated his practice to insurance defense, including workers' compensation and title insurance. He is a member of the Idaho Bar Association and has served as a board member for and vice president of the Worker's Compensation section. He is a member of the International Association of Industrial Accident Boards and Commissions, the Boise Adjusters Association, and has served on the Governor's Advisory Committee on Workers' Compensation and as Chairman of the Subcommittee on Deductibles for the Governor's Advisory Committee on Workers' Compensation. Mr. Bowen currently serves by gubernatorial appointment the State of Idaho as one of three members for the Idaho Code Commission.