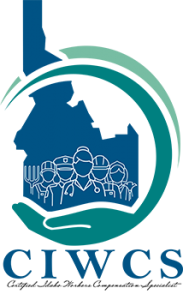 The Idaho Industrial Commission has developed a series of courses for workers' compensation adjusters and other professionals. Register now and become an Idaho Certified Workers' Compensation Specialist (CIWCS).
This Foundation Course is designed for employers or medical providers who want to expand their knowledge of the workers' compensation system.
For adjusters and attorneys wishing to take our CIWCS course, the Advanced Courses cover all concepts discussed in the Foundation Level Course in addition to benefits eligibility requirements and computations.
Please contact Angie Howe CIWCSRegistration@iic.idaho.gov (208-334-6004) with registration questions.
Foundation Level Course

 
 
 
 
Course Date
Location
Test Date
 
 
 

2024

 
 
 
 
 
January 17, 18, 24 & 25
9 a.m. to 1 p.m.
Zoom
January 25
 
 
 
July 16 & 17th
8 a.m. to 5 p.m.
In Person
July 17
 
 
 
Recommended for Employers and Medical Providers

Review of statutes and decisions
Compensability
Claims reporting requirements
Medical fee payments and disputes
Settlements
Change of Physician
Subrogation

Attendees signing up for the Foundation Level and passing the final exam with 85% or higher will be recognized as a "Certified Idaho Workers' Compensation Specialist–Foundation Level," for a period of three years.

Tuition includes course outline and reference materials, certificates of attendance and completion and 8 PDCs from SHRM

Register for a Foundation Level Course
 
 
 
 
 
 
 
 

Advanced Level Course

 
 
 
 
Course Date
Location
Test Date
 
 
 

2024

 
 
 
 
 
March 5, 6, 7, 12, 13, & 14
9 am to 1 pm
Zoom
March 15
 
 
 
 April 30, May 1 & 2
8 a.m. to 5 p.m.
In Person
May 3
 
 
 
 September 17-19
8 a.m. to 5 p.m.
In Person
September 20
 
 
 
Recommended for Adjusters and Attorneys

In addition to the Foundation Level, the Advanced Level curriculum includes:

Average weekly wage/income benefit calculations
Disability (temporary, permanent, partial, total)
Permanent Partial Impairment and Disability-In-Excess
Death benefits, second injury fund
Attorney fee regulations

Attendees signing up for the Advanced Level and passing the final exam with 85% or higher will be recognized as a "Certified Idaho Workers' Compensation Specialist–Advanced Level," for a period of three years.

Tuition includes course outline and reference materials, certificates of attendance and completion, 22 continuing education credits (includes 3 Ethics credits) from the Department of Insurance, 12.5 PDCs from SHRM, and 17.75 MCLE Credits from the Idaho State Bar Association (credits subject to change).

Attendance at all sessions is required for CEUs, PDCs, and CLEs.

Register for a Advanced Level Course
 
 
 
 
 
 
 
 

Recertification

 
Register for Recertification
 
 
Download a Flyer Form